'Green' filters are characterised by factors including the types of materials used in production, energy consumption throughout service life, the level indoor air quality achieved and the environmental impact from disposal. It can be said that by increasing the level of filtration efficiency for a space, the relative indoor air quality will improve. The health benefits of this are obvious for the occupants of the space, not to mention economic benefits achieved via reduced absenteeism and improved productivity. Filters that provide lower resistance to air flow reduce energy consumption. Energy consumption typically constitutes around 80% of the total costs to run a filtration system. Lower energy consumption reduces greenhouse gas emissions.
A number of the products across our range meet the requirements set out in environmental rating programs such as The WELL Building Standard and LEED. Glasfloss' range of mini pleat filters provide high efficiency filtration and market leading low pressure drops. IFS can provide advice and strategies to improve the environmental and economic performance of an air filtration system.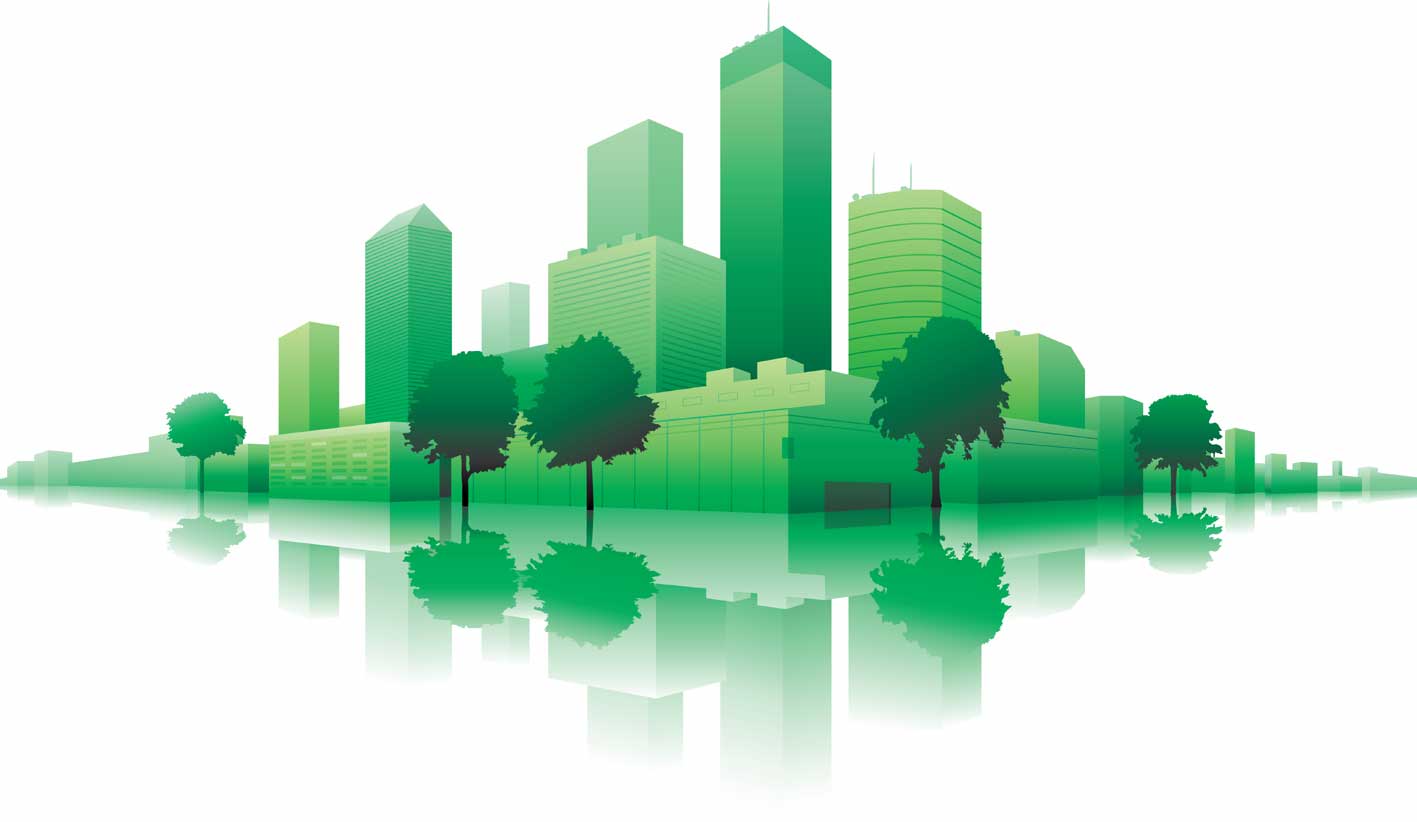 IFS receives NAFA 2017 Clean Air Award for CBD Building Upgrade
Independent Filter Service is pleased to announce the Company has been presented with a NAFA 2017 Clean Air Award. Recognising leadership and excellence in air filtration, the Clean Air Award promotes use of high efficiency filtration products and good maintenance practices.
The award was received in recognition of the Company's work at a major 40-storey Melbourne CBD office tower. The tower, which comprises 4 levels of plant and 10 major air conditioning units, underwent a full system upgrade including new holding frames, gasketing, fastening clips and filters. The existing MERV 9 deep bed bag filters were replaced with MERV 15 Glasfloss Puracell VP mini pleats.
Since completion the building has benefitted significantly. Energy consumption has reduced – mini pleat filters display a very low initial pressure drop and increase at a slower rate as they load due to their much greater media surface area. These more efficient MERV 15 class filters have also helped to reduce the building's substantial duct cleaning costs. Reports from the major tenant indicate improved indoor air quality and reduced employee absenteeism. The longer filter service life typical of a mini pleat filter will also see a reduction in waste streams down the line.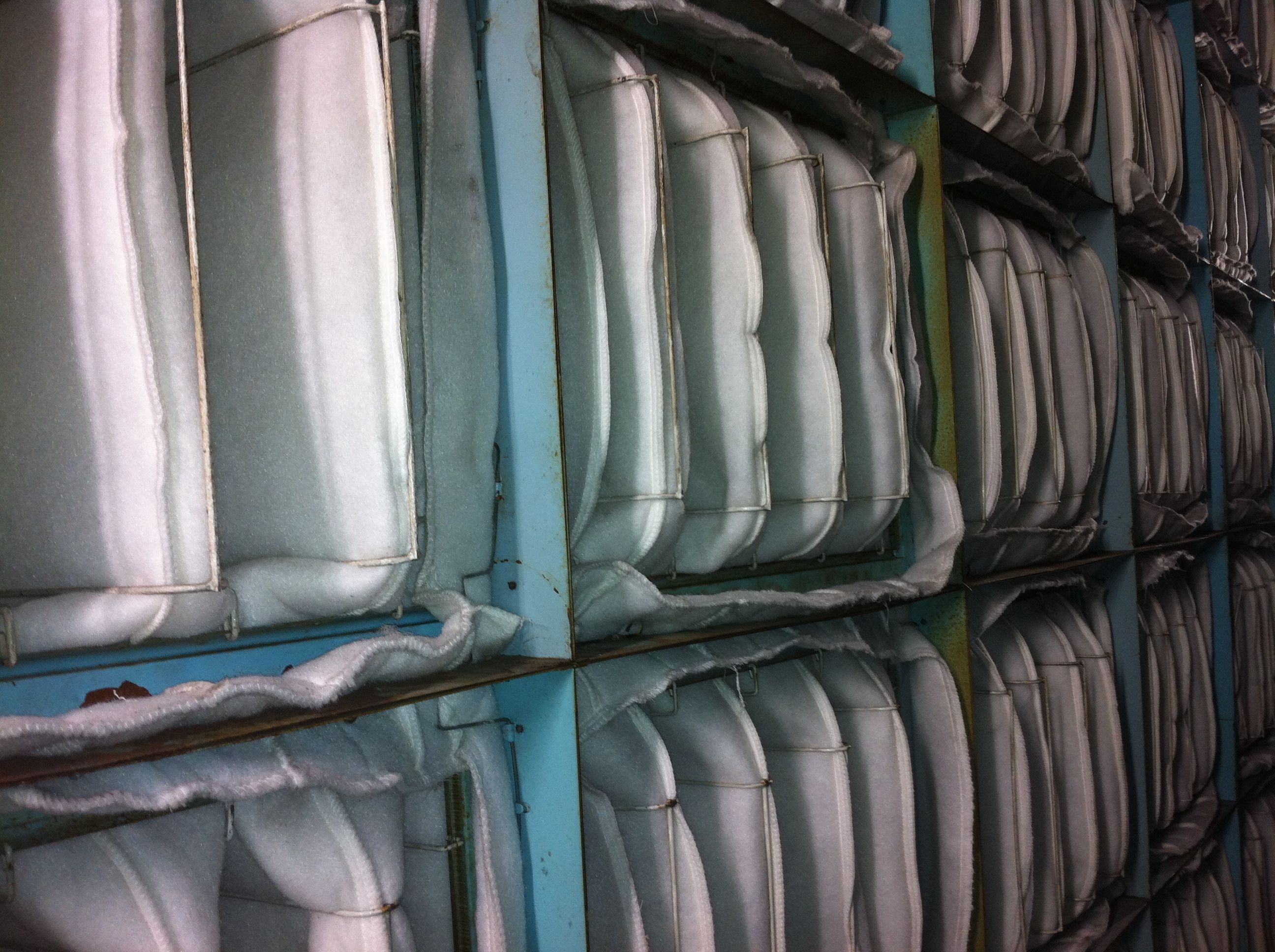 Pre-existing MERV 9 bag filters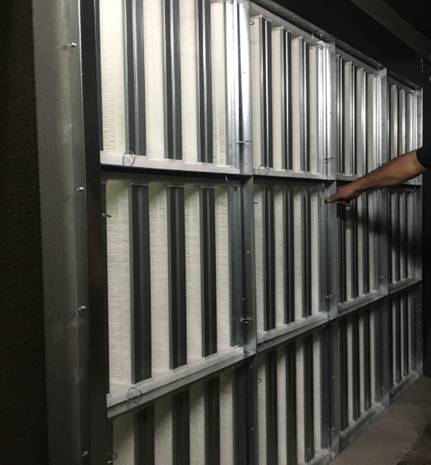 Upgraded to MERV 15 Glasfloss Puracell VP mini pleats