Quality. Service. Know-How.
News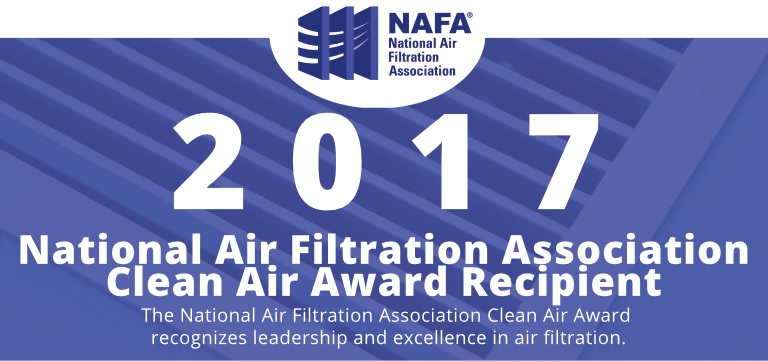 IFS receives NAFA 2017 Clean Air Award
Independent Filter Service is pleased to announce the Company has been presented with a NAFA 2017 Clean Air Award. Recognising leadership and excellence in air filtration, the Clean Air Award promotes use of high efficiency filtration products and good maintenance practices.
The award was received in recognition of the Company's work undertaking a complete filtration system upgrade at a major Melbourne CBD office tower, increasing the building's existing MERV 9 efficiency to MERV 15 using the Glasfloss Puracell VP mini pleat filter throughout.
Click here to read more.
Intro to Glasfloss Industries